Go beyond
Discover your consultancy's optimum growth strategy
Wednesday 11 October 2023, London
full day summit
Join us to explore the key strategies that enable consultancies to achieve exponential growth, from productisation to strategic partnerships to international expansion, and plenty in between.
Event highlights
Expert panel debate on the merits of various growth strategies
Founder interview – the fascinating story of Baringa
Freeform and facilitated networking focused on growth themes
Inspiring member stories and plenty of collaboration opportunities
When:
10am, Wednesday 11 October 2023. Ends at 7pm.
Where:
Barbican Centre, Silk St, Barbican, London EC2Y 8DS
Price for non-members (limited availability):
£499 or £799 for 2
Speakers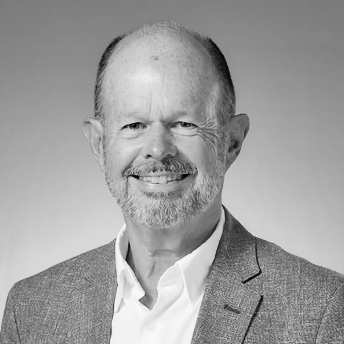 Paul Collins
Paul is the founder of Equiteq, the global M&A specialists. He has 30 years' experience founding, growing, acquiring and selling in consulting and IT service firms. Paul provides strategic, advisory and transaction support to boards and partners of firms who wish to grow equity value, either organically or through acquisition, and then realise that value through inward investment or disposal.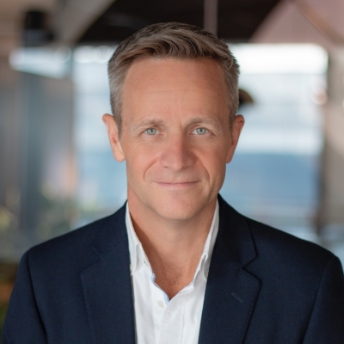 Adrian Bettridge
Adrian joined Baringa in 2007 and became Managing Partner in 2014. Launched in 2000 in London, Baringa has grown into a global business, operating in 17 countries, with 1850 employees and 145 partners, serving clients in four industry sectors: Energy & Resources, Products & Services, Government and Financial Services. Adrian has more than 25 years' experience in consulting, which he uses to shape the strategy & evolution of the firm. He loves spending time with senior clients, solving leadership challenges, and believes that culture is the key ingredient to building a successful consulting business. Prior to his time at Baringa, Adrian was a Partner at Accenture.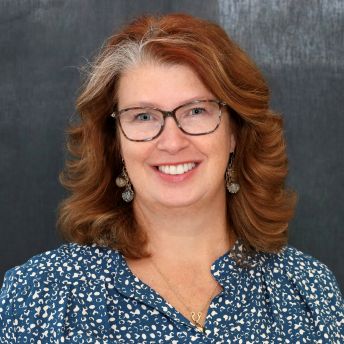 Susan Lohr
Sue has founded four global businesses and supported numerous entrepreneurs to build theirs, either as a coach or as a direct angel investor. She has experience in raising money for start ups right through to steering a multi-billion corporate. In her 30+ year career she has run a thriving global medical communications agency, which was sold into a global network and successfully grown through earn out. She is currently a Partner in Cormis, a capability development consultancy which was acquired in 2020 and is now part of Inizio Engage XD, where her role has been to drive growth through client and new product development.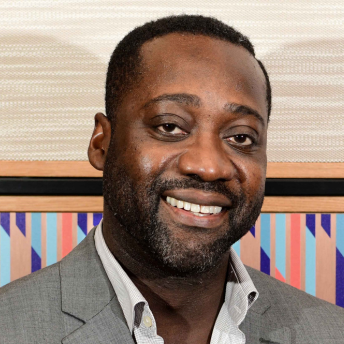 Fred Akuffo
With over 20 years of experience, Fred is a renowned supply chain guru and accomplished consultancy leader. In 2012, he co-founded Olivehorse, a supply chain management consultancy that grew to 70 staff across the UK, France, India, and South Africa in just 10 years. Olivehorse's strong reputation attracted multiple suitors, leading to its acquisition by PWC in 2022. Fred openly shares the foundations of his successful journey and the mistakes he made along the way.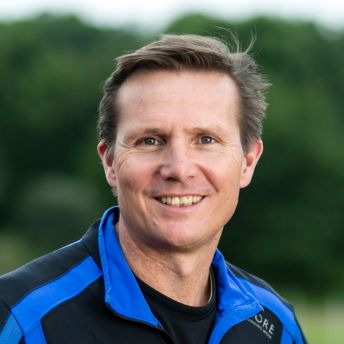 Roger Black
Roger represented Great Britain at the highest level in the world of athletics, winning 15 major championship medals in 14 years. He is particularly admired for his triumphs over adversity, successfully overcoming several serious injuries and set-backs throughout his career. Roger's performance lessons from the successes of Team GB at London 2012, where he was an ambassador, are very relevant to businesses today.
Agenda
| | |
| --- | --- |
| 10 am | Networking with refreshments. |
| 10.30 am | Welcome. |
| 10.45 am | Expert panel discussion exploring the merits of various growth strategies for ambitious growing consultancies. Your panellists are Paul Collins, Susan Lohr and Fred Akuffo. (See speaker bios above) |
| 12 pm | TCGN member stories and insights with emphasis on collaboration opportunities. |
| 1 pm | Structured and freeform networking over buffet lunch. |
| 2.30 pm | Founder interview with Adrian Bettridge from Baringa, shedding light on the tried and tested growth strategies of a challenger consultancy and lessons learned from partner models, productisation and succeeding through a downturn. |
| 3.30 pm | Motivational speaker - Roger Black, MBE, former GB Olympian and World Champion. |
| 4.30 pm | Closing remarks. |
| 5 pm | Freeform networking with drinks and canapes. |
| 7 pm | Close. |
Comments from last year's Annual Summit
"The expert panel was just what I needed to step back and challenge some of the big decision areas for my company"
Dave Mullin, Ignite (member)
"A fantastic line-up, great to hear real stories and experiences. So much food for thought!"
Lisa Ryan, Natural Direction (member)
"All the sessions today were brilliant but the founder interview resonated most with me"
Howard Dickel, Step 5 (member)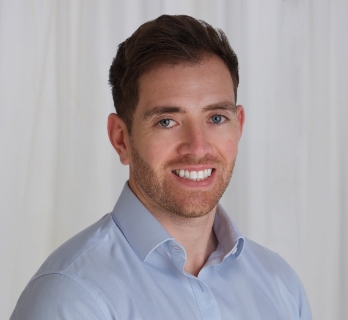 Find out more
There are limited places available for non-members of The Network.